DRMMR DRUMS RETROSPECT, MINI MUSEUM, MUSIC & RESOURCES
This page is dedicated to the wonderful contraption called DRUMS & the art of drumming
RETROSPECT
A Brief History of the Drum Kit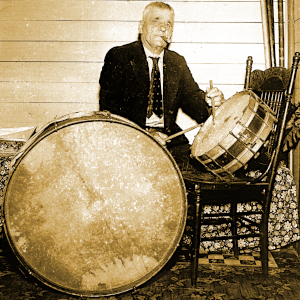 As far back as the 1860's percussionists began experimenting with ways a single player could do the job of an entire percussion section. This later leads to "Double Drumming" becoming popular in theater orchestras and dance bands, and enabled one person to play the bass drum and snare with sticks, while the cymbals could be played by tapping the foot on a "low-boy" (an ankle-high apparatus similar to a modern hi-hat). In 1909, the Ludwig brothers patented the first commercially successful bass drum pedal system, paving the way for the modern drum kit. In fact, the drum kit, as we know it today, is an American invention with it's roots in Dixieland Jazz. But it was Gene Krupa who not only helped out the role of a drummer in the big band, bringing the role to the forefront, he helped evolve the modern drum kit as we know it today.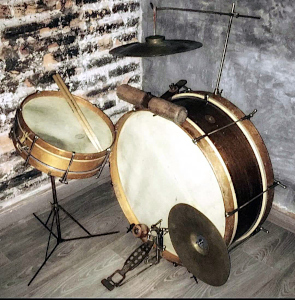 In 1936, Krupa was the first, and most famous, to endorse Slingerland drums. Krupa encouraged Slingerland to develop the first fully tunable tom-toms with tunable top and bottom heads, which immediately became important elements of virtually every drummer's setup. Krupa also developed and popularized many of the cymbal techniques that became standard. He helped develop the modern hi-hat cymbals, in collaboration with Avedis Zildjian, and standardized the names and uses of the ride, crash and splash cymbals. He is one of the first jazz drummers to use a bass drum in a recording session (December 1927), thus being credited with helping to formulate the modern drum set. One of his bass drums, a Slingerland 14 X 26, is preserved at the Smithsonian Institution in Washington, D.C. Modern Drummer magazine considers Krupa as "the founding father of the modern drumset." Learn more about the history and Slingerland Drums here.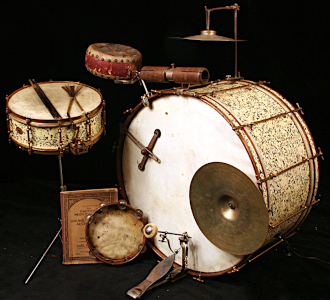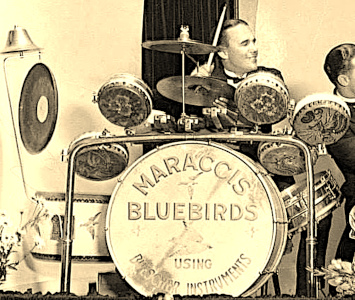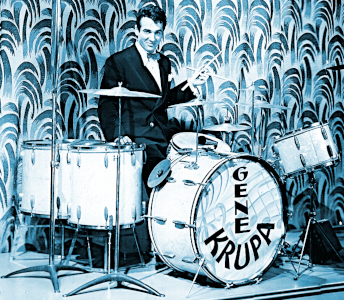 MUSIC
Drum Domination Playlist
Tracks featuring drum solos and fantastic fills from Neil Peart, Bill Bruford, Dave Weckl, Mitch Mitchell, Ginger Baker, Buddy Rich, Carl Palmer, Keith Moon, John Bonham and more...Explore the drum kits Neil has played through the years here.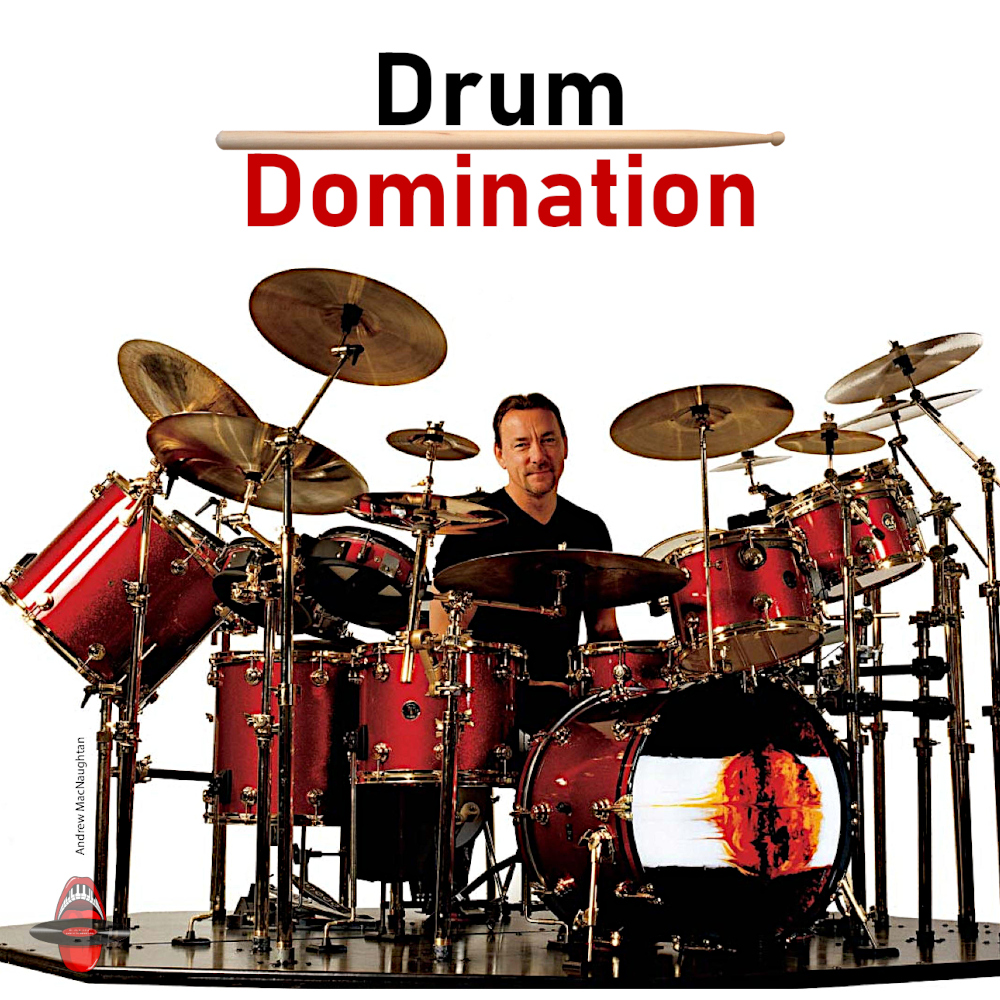 My kit was custom built at the end of the Dave Peterson era at Allegra Drums. Dave, a drumming industry veteran from Slingerland, founded the company back in 1996 in Portland, Oregon and was gracious enough to personally deliver my kit when it was completed. Their drums have gained the reputation of being state of the art with numerous top awards, and their distinct sound and design are the result of Dave's years of experience in acoustical instrument design. You can learn more in this article at All About Jazz.
My snare is a Kirsch custom built 7"x14" (espresso satin finish) with maple hoops, and the following are the specs on the rest of the kit. Allegra Master Craft Drums (natural maple lacquer satin finish): 7x8, 8x10, 9x12 Rack Toms; 13x15 Floor Tom; and 16x20 Bass Drum. Zildjian Cymbals: 20" K Custom Flat Top Ride, 19" K Custom Hybrid Crash, 18" A Uptown Ride, 17" K China, 14" K Constantinople Crash, 14" K Constantinople Hi-Hat (top) & A Mastersound (bottom), 11" & 9" K Custom Splash, & 8" K Splash. Paiste Cymbals: 6" Cup Chime & 4" Accent. LP Percussion: Cowbell & Jam Block High (kit last updated: 8/22).