m u · s i · c i a n
a u · d i · o e n · g i · n e e r
i n · d e · p e n d · e n t
s o n g · w r i t · e r
p r o · d u c · e r
What defines Brian Eaton in a plethora of independent solo artists is that he is one of a few multi-genre, DIY artists who can truly do it all: from writing, performing and recording all the instruments and vocals, to engineering, mixing, producing and even mastering his own projects (all while suffering from chronic tinnitus). For nearly 20 years, the musician, engineer and producer dialed it up for other artists in his studio, Eatin' Records. Kelly Simms of the Illinois Entertainer called Eaton, "a multi-talented, multi-instrumentalist with multi-tasking abilities," and radio host/DJ Tim Lamping proclaimed, "Brian Eaton is a versatile one man show . . . "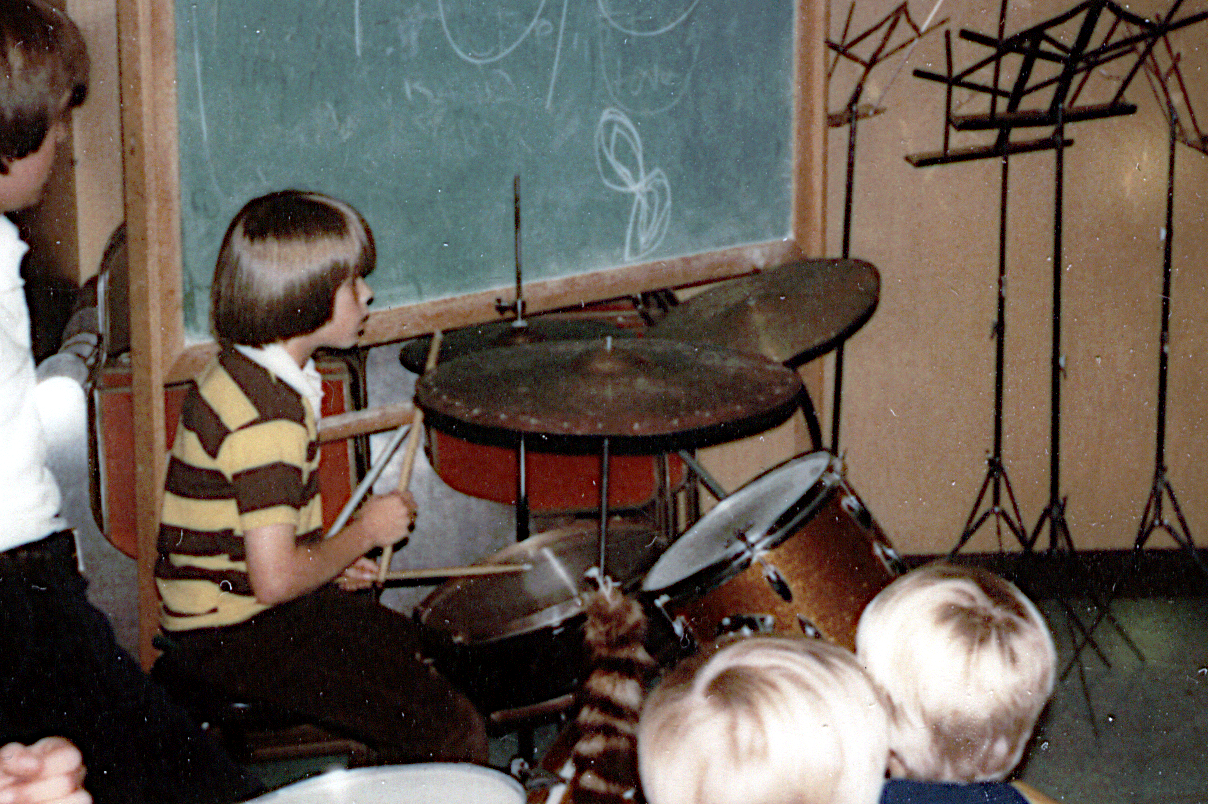 Born in Los Angeles in 1966, Eaton was surrounded by music in early childhood. His older brother introduced him to rock bands like Cream, Hendrix, Yes, Deep Purple, Pink Floyd and Rush. While his father, who has sung with Motown/jazz drummer Mel Brown's Quartet, exposed him to jazz and fusion artists like Jean Luc-Ponty, Pat Metheny, Jaco Pastorius, Oscar Peterson and Chick Corea.
When his brother first picked up the guitar, Eaton, at the age of nine, was persuaded to learn the drums. At eleven, he was transplanted to Chicago while his brother stayed in L.A. and formed the band Exodus with his friend Gilby Clarke (former Guns 'N Roses guitarist). In high school, Eaton started dabbling in keyboards and guitar while drumming for a progressive rock cover band that focused on Rush. The band had the fortunate pleasure of enlisting their classmate and upcoming sound engineer/producer, the late Jeff "Critter" Newell (Ministry, NIN, Guns 'N Roses, Blink 182, Angels & Airwaves...), to occasionally amplify their sound. In college, Eaton continued to follow his passion and studied music theory, composition and jazz piano.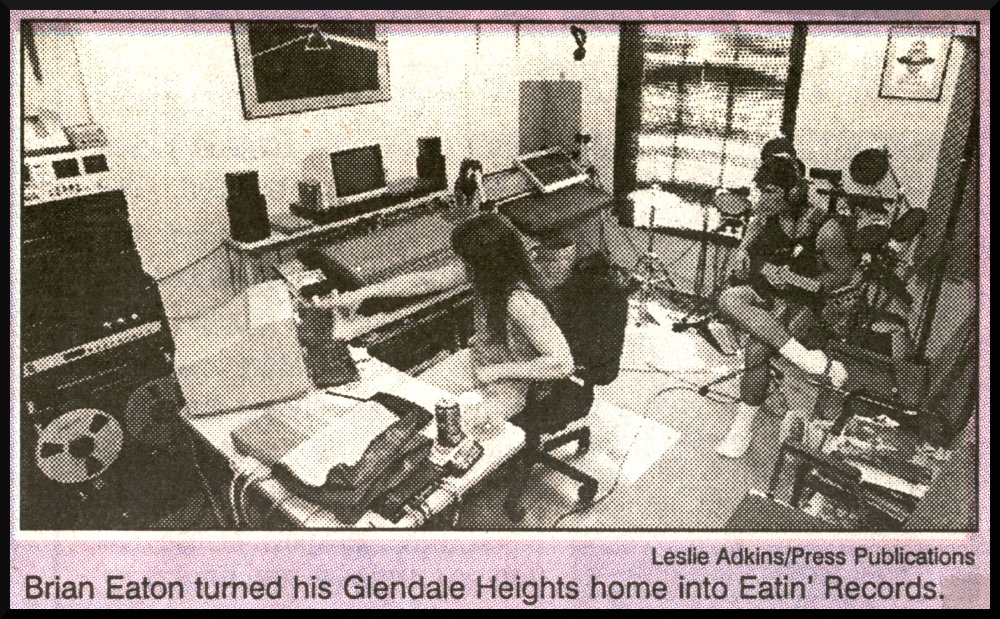 After college, Eaton started procuring recording equipment and in 1992 recorded a 3-song jazz fusion demo, The Switch. He then released it locally on his Eatin' Records label throughout Chicago landing him an on-air interview and airplay on Chicago's WDCB Jazz Radio. Later that year he opened his recording studio, and in '93 founded the rock/metal band North with vocalist and former Atlantic Records Recording Artist, Don Grillo. North released their debut album, Genocidal World, in '94, and Mike Varney (Shrapnel Records founder) later called Eaton personally to compliment him on the production quality of the record.
Throughout the 90s and early 2000s, Eaton played in several original bands and recorded scores of local artists in his studio including Dave Uhrich, Frank Catalano, Usurper, and Jeff Swan (Dark Star Records founder) to name a few. He earned the reputation as a premier sound engineer and producer, and has released 11 bands on his label including T.D. Clark (Dee Snider guitarist), who toured with Bad Company and Ted Nugent while promoting his debut Eatin' release, Personalities. Other credits include recording/producing the soundtrack for the Robin Hood Stunt Show (Time Warner Entertainment) at Six Flags theme park St. Louis, and recording/producing five tracks from the Original Motion Picture Soundtrack for Carnivore.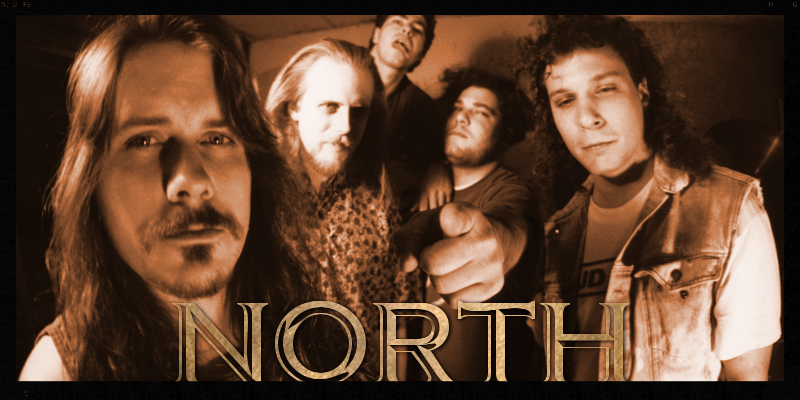 In 2008, Eaton remastered and released the previously unreleased North demos as a new 2-song single, Murder Of The Minds, which continues to receive industry praise (over 45K Pandora Radio Spins). Then in 2011, he released his debut full-length rock album, Graphic Nature. A debut distilled from the years of experience as a musician, engineer, producer and label owner. In addition, his cover version of Seal's 'Crazy' is ranked #1 best performance over Alanis Morissette and Morgan James on SecondHandSongs.com (the cover song database).
In 2013, Eaton was featured playing drums on 10 tracks on Sanfilip's release, Out Of The Dark, and on The Beatles cover, 'I'll Be Back,' from his 2016 release, In Every Dream. And in 2017 he was endorsed by Allegra Custom Drums. Then in 2018, Eaton released his politically-charged sophomore album, Hard Bent, that is reminiscent of his band North. In early 2021, he finally released his first single, Kari, from 2009 worldwide, and a new all-instrumental fusion album is currently wrapping up production shortly...
"A really good band with a bad drummer is not a good band. A really bad band with a good drummer sounds better."