BIoGRAPHY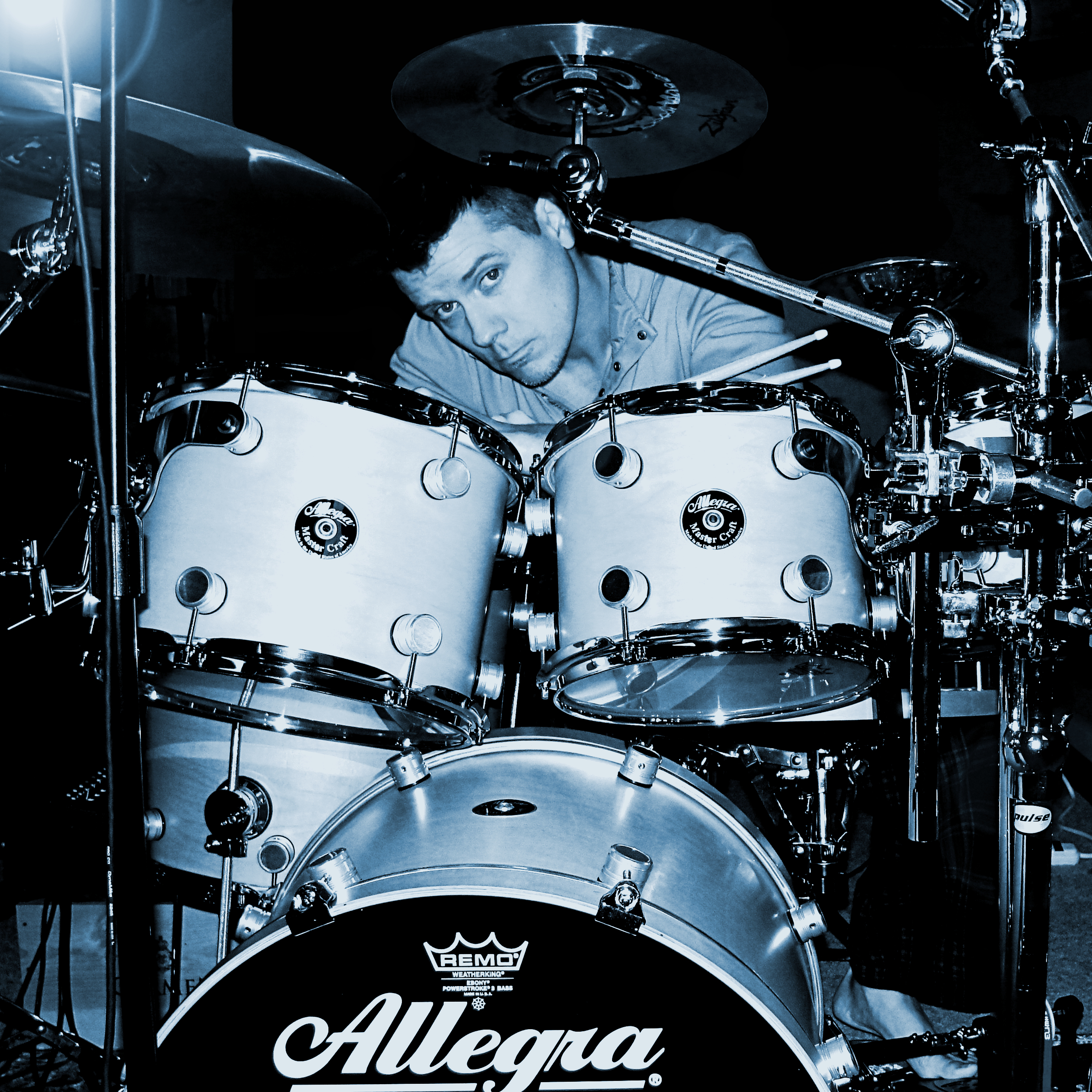 From sitting in on drums at an L.A. jazz club at age nine to jamming with Gilby Clarke (former Guns 'N Roses guitarist) in his older brother's band at 11, Brian Eaton found the spark in a pair of sticks that ignited his passion at an early age. The Allegra Drums artist, musician, composer/songwriter, engineer, and producer has gone on to be a multi-genre force in jazz fusion, prog, and rock, who uses the studio as the ultimate instrument to wield his imaginative creativity. Eaton has been featured in Bass Musician Magazine, All About Jazz, World of Jazz, and more, and has received praise from jazz greats Jean-Luc Ponty, Paul Wertico (Pat Metheny Group), and Frank Catalano.
Hailed as a "studio wizard" and "diverse performer," Eaton continues to captivate his listeners with eclectic, sonic intrigue. The Illinois Entertainer called him, "a multi-talented, multi-instrumentalist with multi-tasking abilities," and WWOZ jazz radio proclaimed, "Brian Eaton is an amazing composer and artist."
ARTIST ORIGINS
Born in Los Angeles in 1966, Eaton's eclectic style was molded early in childhood: His older brother introduced him to rock bands including Cream, Hendrix, Yes, Deep Purple, Pink Floyd, and Rush, while his father, who has sung with Motown/jazz drummer Mel Brown's Quartet, exposed him to jazz and fusion artists including Jean-Luc Ponty, Pat Metheny, Jaco Pastorius, Oscar Peterson, and Chick Corea. When his brother first picked up the guitar, Eaton, at the age of nine, was persuaded to learn the drums. At eleven, he was transplanted to Chicago while his brother stayed in L.A. and formed the band Exodus with his friend Gilby Clarke.
While drumming for a progressive rock cover band in high school, and honing his sound designing skills with the group's synthesizer, Eaton consumed a steady diet of prog rock and fusion albums as his nightly headphone listening ritual. This not only provided the essential ear training needed to be a competent musician but also proved fortuitous as an upcoming engineer. The band also had the fortunate pleasure of enlisting their classmate and upcoming engineer/producer, the late Jeff "Critter" Newell (Ministry, NIN, Guns 'N Roses, Blink 182, Angels & Airwaves...), to occasionally amplify their sound.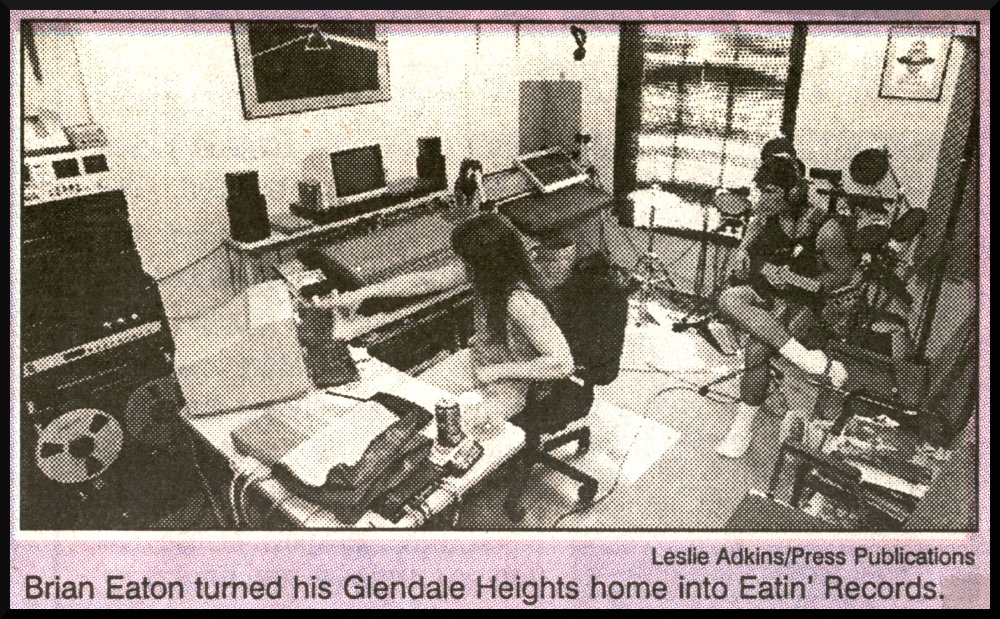 ARTIST EXPERIENCE & ACHIEVEMENTS
In 1992, Eaton opened his own studio and label, Eatin' Records, outside Chicago, after studying music theory and jazz piano in college. There he recorded a three-song jazz fusion demo, The Switch, that he released locally throughout Chicago landing him an on-air interview and airplay on Chicago's WDCB Jazz Radio. However, financing the studio literally cost Eaton an "arm." After suffering a severe cryogenic burn to his left forearm from an industrial work accident, he received just enough settlement money to purchase the basic equipment.
He founded the progressive rock/metal band North with vocalist and former Atlantic Records Recording Artist Don Grillo in '93, and the band released their debut album, Genocidal World, in '94. Mike Varney (Shrapnel Label Group founder) later called Eaton, personally, to compliment him on the production quality of the record after being intrigued by the cover art of the album on a copy (a radio-promo CD) in a record store bargain bin. Varney wanted to recruit Eaton to record/produce one of his upcoming guitar artists, but creative differences between the guitarist and Eaton prevented the project from ever leaving the ground.
Throughout the 90s and early 2000s, Eaton played in several original bands and recorded scores of local artists in his studio including Dave Uhrich, Frank Catalano, Usurper, and Jeff Swan (Dark Star Records founder) to name a few. He earned the reputation as a premier sound engineer/producer and has released 11 bands on his label including T.D. Clark (Dee Snider guitarist), who toured with Bad Company and Ted Nugent while promoting his debut Eatin' release, Personalities. Other credits include recording/producing the soundtrack for the Robin Hood Stunt Show (Time Warner Entertainment) at Six Flags theme park St. Louis with his friend and stuntman/coordinator Tom Lowell (The Dark Knight, The Dark Knight Rises, Chicago P.D....), and recording/producing five tracks from the Original Motion Picture Soundtrack for Carnivore.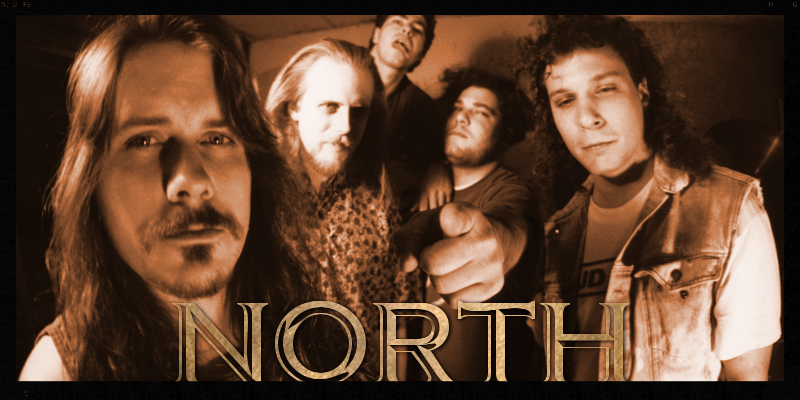 In 2008, Eaton remastered and released the previously unreleased North demos as a new 2-song single, Murder Of The Minds, which continues to receive industry praise (over 45K Pandora radio spins). Then in 2011, he released his debut full-length rock album, Graphic Nature. A debut distilled from the years of experience as a musician, engineer, producer, and label owner, and featuring a cover version of Seal's 'Crazy' that is ranked #1 best performance over Alanis Morissette and Morgan James on SecondHandSongs.com (the cover song database).
Following his debut album, Eaton was featured playing drums on 10 tracks on Sanfilip's 2013 release, Out Of The Dark, and on The Beatles cover, 'I'll Be Back,' from his 2016 release, In Every Dream. In addition, he was endorsed by Allegra Custom Drums in 2017.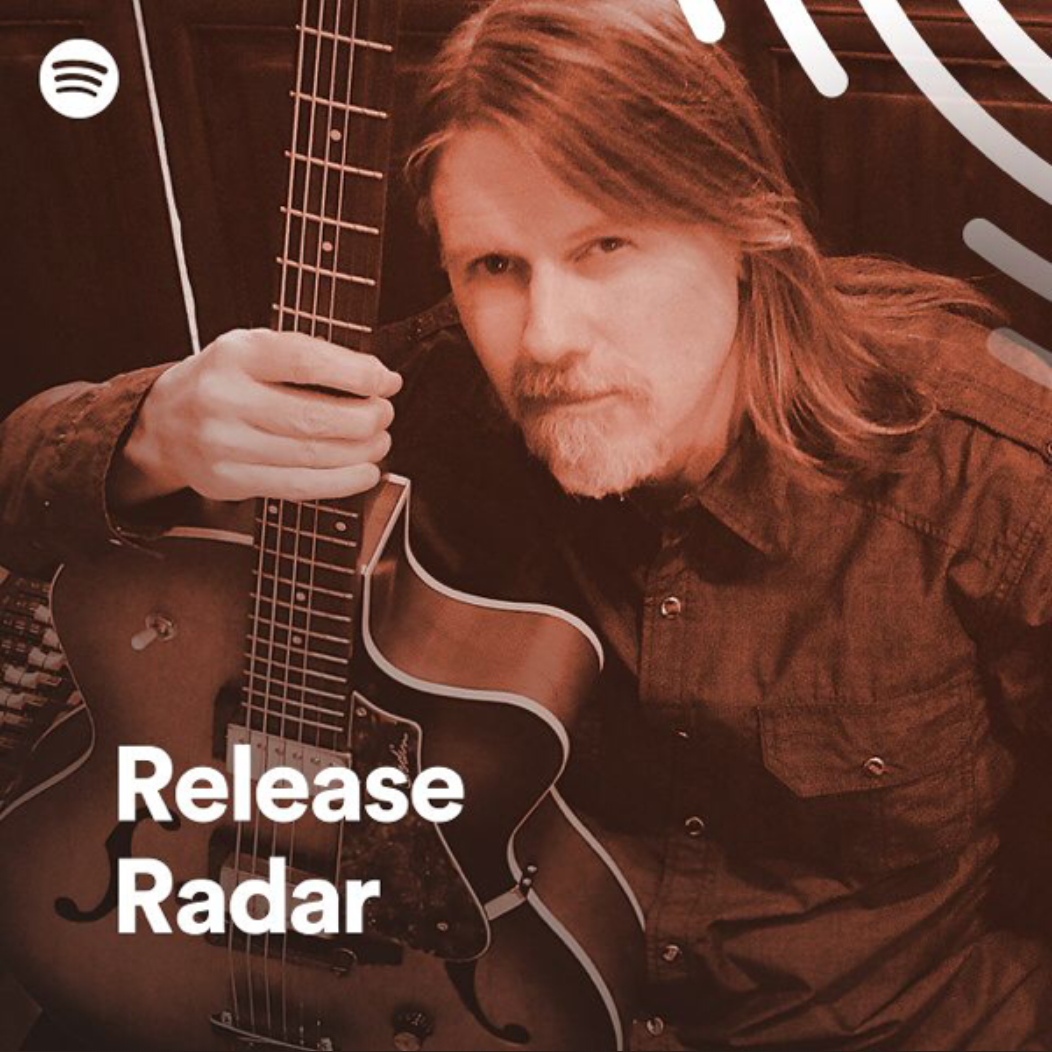 Then in 2018, Eaton released his politically-charged sophomore album, Hard Bent, which is reminiscent of his band North. And early 2021 finally brought the release of his first single, Kari, from 2009 worldwide. However, 2021 saw a shift back to his roots with the release of his third full-length album, The Known Space Project, an all-instrumental fusion record showcasing the multi-instrumentalist's diversity as a multi-genre artist which was featured in Bass Musician Magazine. Eaton's fourth album, All The Earth Will Mourn, was released on August 26, 2022, and continues his exploration of jazz fusion. Seven-Time Grammy winner Paul Wertico (Pat Metheny Group) raved, "All The Earth Will Mourn is a beautiful sounding album that will take its listeners on a wonderful musical ride...," and jazz violinist pioneer and icon Jean-Luc Ponty proclaimed, "I really enjoyed listening to Brian's new album. The ambient element in his music made me feel good right from the beginning...Well done!"
Eaton is not only an artist but also the playlist editor at All About Jazz. As playlist editor, he oversees the curation team and process with a hands-on approach to bring jazz music lovers the AAJ Spotify playlist, Jazz Menagerie. Learn more at All About Jazz.